About.
INSPIRED BY DIFFERENCE.
Hi, I am Ole Jansen but just call me OJ – that's easier. Let me tell you a bit about myself:
I was born in the Northwest of Germany in 1982 and spent an extremely happy and well-protected childhood with my parents, two younger sisters and a large extended family close by – something I am very grateful for.
Quite early in life I caught the travel bug – clearly my Mums fault – and with just 16 I spent an awesome year abroad in Mazatlán, Mexico. I had a blast and couldn't wait to see even more of this beautiful world.
So back in Germany I quickly graduated from a private business high school before leaving again for The Netherlands to study International Business and Management in beautiful Groningen.
After two years there, I was able to fulfill another dream of mine by moving to New York City, where I continued to study, worked for a large Hedge Fund Company on Wall Street and wrote my first real business plan together with my best friend. A new passion was found – startups and entrepreneurship.
Still in university, at the age of 23 I consequently took the plunge into the business world myself. A first small project was in real estate and the second, much larger one in the finance industry where my team and I trained the sales forces of a global insurance company for over a decade.
Through all this I could luckily always rely on my curiosity, drive and willingness to learn and grow, as well as my interest in people and their behavior patterns. Nevertheless, it wasn't all roses. Along the way I had successes as an entrepreneur but also lost several battles and needed to overcome severe hardships.
Today I am convinced that this up and down (and luckily back up again) made me learn about my true values in life. Actually I'm very thankful for this experience as it left me more compassionate and understanding. It took a while to come to this point though…
Along the way I gained a deep motivation to help others striving for similar goals in life and made it a career as a keynote speaker and personal mentor. I have worked with hundreds of people as well as several international companies and held speeches in different countries over the past years and it has been great fun.
To sum me up you could say I am a thinker and creative mind at heart with an eye for business opportunities. In private life I am a passionate and experienced sailor and world traveler – favorably both combined.
Want to know more? Feel free to contact me here. I always enjoy a good talk.
Plan A.
ONLINE PERSONAL DEVELOPMENT.
For years I kept repeating two advices over and over again to probably several thousand people:
You need a Plan A in life! I mean a life plan with a vision and goals for your future. As long as you don't have one you will never be the master of your life but other-directed.
Never bet on one horse only – especially when it comes to your life and future. Always spread your bets on several horses to diversify risk and increase chances to create the future you have been dreaming of.
I gave this advice countless times and also worked with nearly as many people on its implementation. The results were often amazing but I wasn't satisfied with the limited number of people I was able to work with one-on-one.
Therefore, in 2016 I decided to make this advice and its implementation more accessible to a broader audience by starting the PlanA Academy. That is an online platform where I combine my two top advices and help users create their own life plan with the goal to live a free life in terms of money, time & place.
This life plan includes a diversified strategy I have seen work countless times because it is highly adapted and personalized to each individual character using PlanA. I am proud of the results we have had with this project in such a short amount of time and I can't wait to see what's next.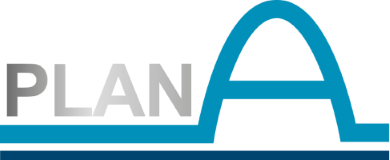 Go check it out. You find more info on:
Homepage: www.plan-a-academy.com
Probably everyone offering a strategy for self-development and success knows one reaction from too many people: "That will never work (for me)!" – As you can imagine I hated that sentence for many years as I am a firm believer in self-responsibility.
That's until I decided simply not to accept the excuse that you need money, connections and rare superpowers to achieve something extraordinary in life anymore. So I created my personal broke2rich challenge and this is how it works:
I gave up my entire life, left my businesses, moved out of my penthouse apartment, sold my car and everything else I owned but the bare essentials. What I have left are only the most important things in life + $5,000 starting capital and a lot of motivation & drive. The challenge will be to build enough capital to live on in freedom in terms of money, time & place within just a few years from this not-so-perfect starting point I have created for myself by simply following my own advice I give on PlanA (www.Plan-A-Academy.com).
And you can be part of my broke2rich challenge because I will show every step of the way on Social Media as prove. I'll write a new life plan and build an online distribution channel with several different business projects therein. It's a never-seen-before behind the scenes look of (re-) building a dream life, of how I start businesses and – as scared as I am off this – it's going to be an awesome experience.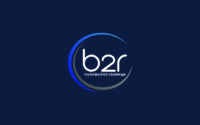 Why don't you join me for the ride? Simply follow me on:
Instagram – Youtube
I don't know how this happened but I always enjoyed observing what goes on around me and the world in general. Also, even close friends have rarely seen me lost for words. So what lay closer than combining these two and hold speeches publically?
After over a decade of public speaking I think I can say I am a seasoned pro on stage but still manage to capture the audience every time because it's a passion made profession. I greatly enjoy sharing my experiences in speeches or taking place in discussions on business and personal development as well as professional information exchanges. Personal goals, a vision of your own future and a life plan on how to get there are a must for me and I have encouraged many people to develop theirs.
If you want to know more about my programs or enquire about speeches, please click here.